Major Harry Potter Theory Confirmed By Fantastic Beasts 2?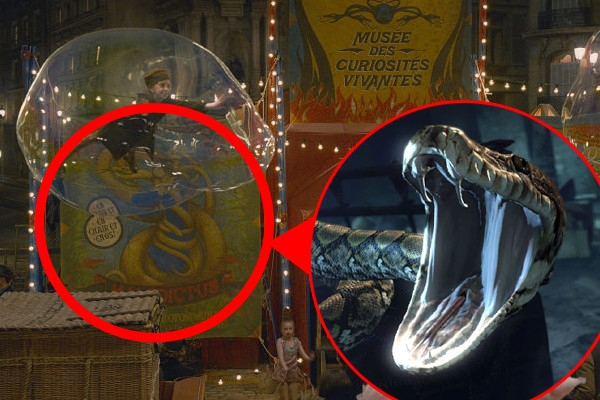 Warner Bros.
As the first trailer for Fantastic Beasts: The Crimes Of Grindelwald has now dropped, fans of the Wizarding World franchise will be well aware that Warner Bros and JK Rowling are aiming squarely at recapturing some of the magic of Harry Potter in a very conscious way with the sequel.
Not only does the film see the arrival of Jude Law's young Albus Dumbledore but we'll also see the return to Hogwarts and further exploration of the Deathly Hallows. And thanks to the precise use of Hedwig's Theme at the end of the trailer, nobody could have been left in any doubt that this was aimed squarely at Potter fans. Clearly, the studio want to improve on the first film's $800m haul and aim for the billion dollar mark.
And if you look even closer at the trailer, there's another potential link to the Harry Potter films that could also confirm a major theory about Voldemort's pet snake Nagini.
Previously, Digital Spy had revealed the theory that Claudia Kim – who will be playing one of the Circus Arcanus' employees (or attractions?) – is actually going to turn into Nagini. She's reported to be a Maledictus – a wizard born cursed to turn them into an animal and the theory goes that when she grows up shes's going to be a Horcrux.
That was used as the explanation for her wearing snakeskin trousers in the promotional image for Fantastic Beasts 2 that preceded this trailer release by months…

Warner Bros.
The trailer seems to add fuel to this fire, as it reveals a first look at the Circus Arcanus and shows off some of the artwork used to advertise the attractions they have in their repertoire…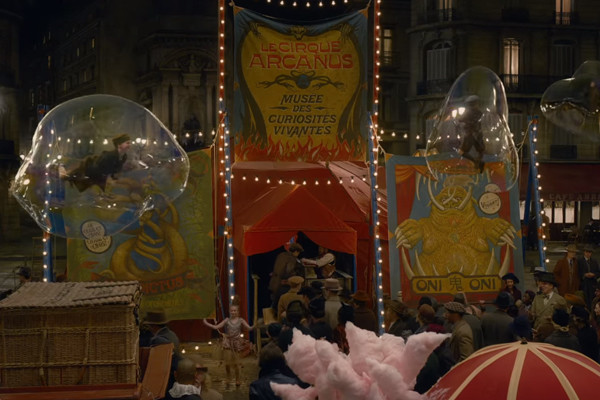 Warner Bros.
One of the posters bills an "oni" – an ogre in Japanese folklore – while the other carries the word "Maledictus" under the image of a serpent and the words "in the flesh" in French. Could that be confirmation that the show includes a character who turns into a snake? Could that be Claudia Kim's character? And could she be set to turn into Nagini as her tragic end?
Perhaps this is why Kim's character so far is the only character who doesn't have a name? Could that be protected as a means to hide the spoiler?
Maybe a young Tom Riddle saw the circus and attached importance to the pre-transformed Nagini the same way he chose the cave as the site of a cherished memory? It's certainly not outside of the realms of possibility.