'Wilfred' Star Jason Gann To Pay $750k For 2007 Assault After Skipping Town
It's been over a decade since Wilfred co-creator and main star Jason Gann pleaded guilty to assaulting a bus driver in Melbourne, was ordered to pay $325k in damages, and instead skipped town to the U S of A.
Gann, who played the weed-smoking, shit-talking personification of Wilfred the dog, assaulted bus driver Joseph Hosny after the Derby Day races in 2007. Shortly afterwards, he bailed to the United States to film the U.S. version of Wilfred opposite Elijah Wood, and until now, hasn't had to cop to his six-figure damages bill.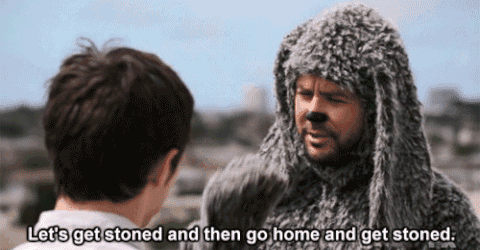 The original charge was handed down after a boozed-up Jason repeatedly punched Hosny in the face after being told to wait for the next available shuttle bus from the Flemington Racecourse.
After Hosny launched proceedings against Jason again two years ago – citing that he still suffered post-traumatic stress from the violent incident – Jason has now been ordered to pay $744,638 in damages and legal fees to Hosny, plus 10% interest for every year the damages don't get paid.
As reported by The Age, Mr Hosny's lawyers were happy with the outcome, which hopefully sees an end to a long-running legal battle.
"It's been a long-running saga," he said. "Our client still suffers pain and suffering as a result of the injuries he suffered at the hands of the defendant. Compensation is out there for everyone that is injured at the hands of a wrongdoer."
It's yet to be seen whether Gann will pay the damages this time around.
Source: The Age
Image: FX
source link