Singapore Is Asia's Best at Attracting Talent for Fifth Year Running
A man runs along a promenade in Singapore.
Singapore ranked the highest in Asia in attracting and fostering talent for the fifth consecutive year, a reflection of city state's strong education system and its ability to build a diverse workforce.
It took the No. 2 spot behind Switzerland on the Global Talent Competitiveness Index, published by French business school, INSEAD. The island nation was the only Asian country to feature among the top 10. Australia, which was sixth last year, fell to 11th place while New Zealand followed at 12th.
Competing for Global Talent
Singapore is the only Asia Pacific country in top 10
Source: INSEAD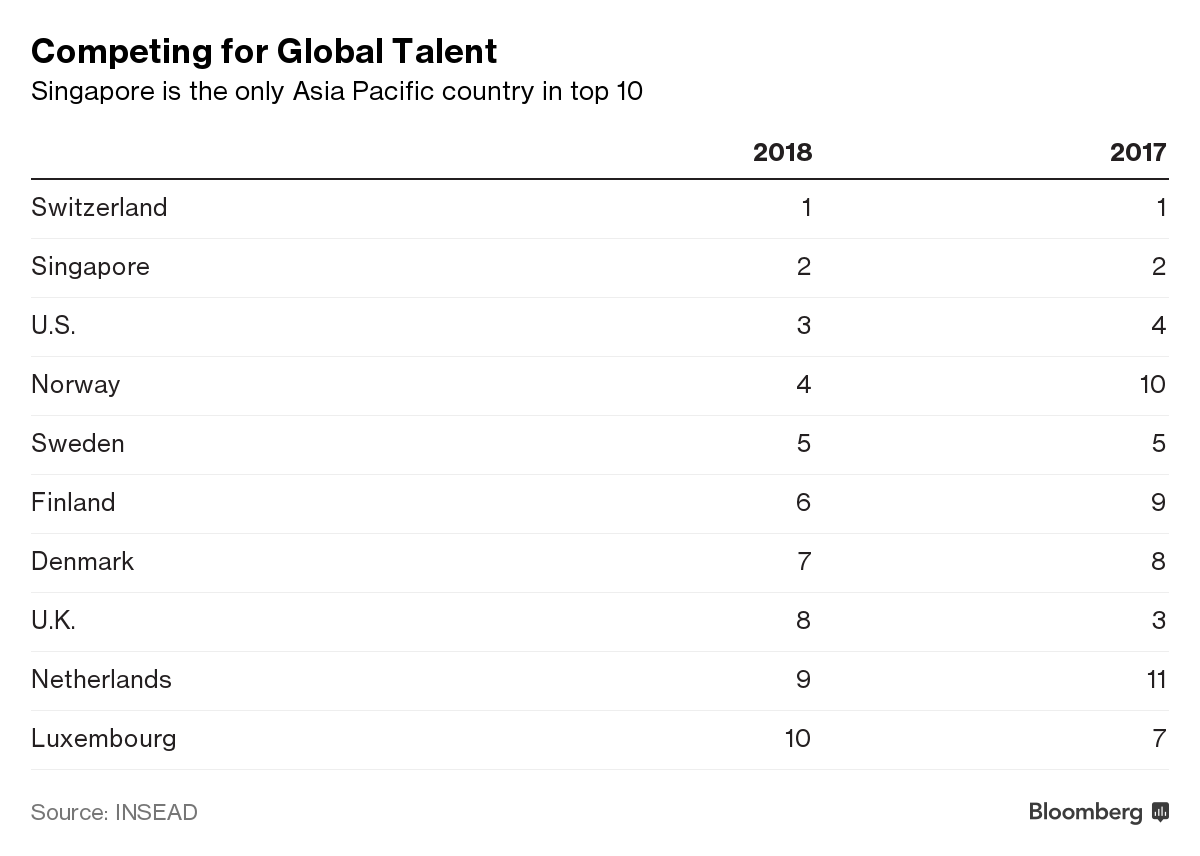 The index assesses a country's ability to attract, develop and retain talent. High-ranking countries share some key characteristics: good education systems, conducive regulatory and business landscapes, employment policies that favor flexibility as well as openness, the report said. This year's study focused on the importance of diversity and inclusion within organizations to boost competitiveness.
Some of Asia's bigger economies ranked much lower on the list but showed improvement. China rose 11 spots to 43rd place while India climbed by the same amount to No. 81.
Asia Pacific Talent
Some of Asia's largest economies showed improved performance
Source: INSEAD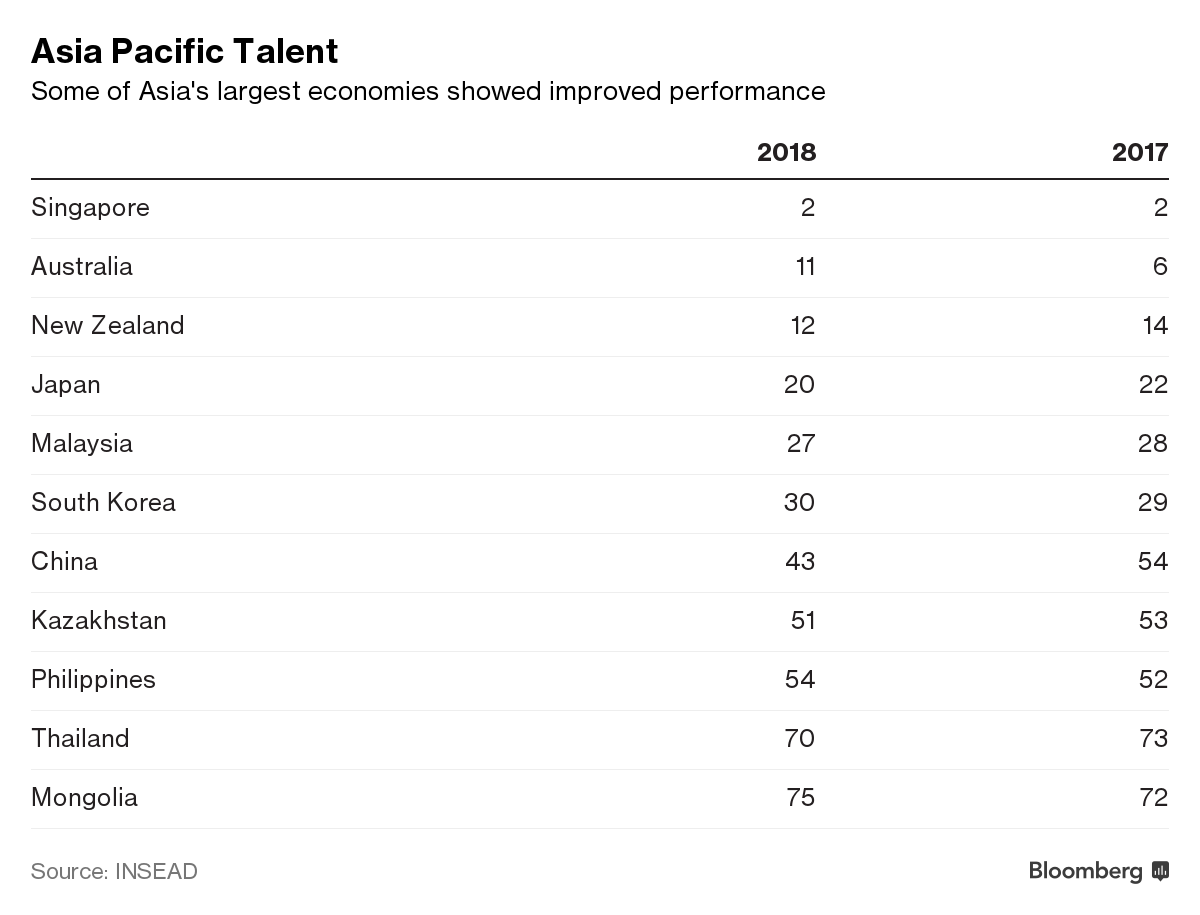 "As 'smart cities' continue to develop in the region, more medium-sized Asian cities may emerge as future talent hubs, especially in China and India," said Bruno Lanvin, executive director of global indices at INSEAD and co-editor of the report.
Globally, European countries continued to dominate the ranking with eight countries featuring in the top 10. The U.S. clocked in at third place.
INSEAD partnered with human resources company Adecco Group AG and India's Tata Communications Ltd. on the report, which looked at a total of 119 countries.