Micron: Back On The Train, Y'all
Technology stocks got hammered last week, losing billions. The primary catalyst was a privacy probe at Facebook (FB), which prompted a 10% hit to the stock price last week, planting the social media behemoth firmly in bear territory. Despite their recent spectacular slump, tech stocks are still the most expensive they've been in a decade, and market watchers believe there's a lot of upside for stalwart investors as growth in the sector continues.
Chaim Siegel of Elazar Advisors, LLC also predicts relative strength for the tech sector, particularly in non-mobile stocks. He authors the service Nail Tech Earnings on Seeking Alpha's Marketplace, where he is particularly focused on earnings and their impact on the stocks he covers. For Chaim, earnings and consistent communication with the companies within his coverage universe are the keys to his approach. Chaim joined the Roundtable to talk about why he's such a staunch believer in earnings; share his take on tech stocks like AMD (NASDAQ:AMD), NVIDIA (NASDAQ:NVDA), and Facebook; and explain why he's hopped back on board the Micron (NASDAQ:MU) train.
(Editor's Note: These questions were created on Monday, March 19, 2018. We understand that the tech space is fluid and ever-changing, and these queries serve as a snapshot in time for the sector on a particular day.)
Seeking Alpha: You have made inroads with many of the big tech names. You have people you speak with at these companies on a fairly regular basis, as a way to get the "story" beyond the stock price or what the market believes. Do you believe this gives you an "edge" as an analyst, and are you able to find out information about the companies that allows you to discover opportunities before the rest of the market? What are the ways you are able to use this information to spot upside for Nail Tech Earnings members?
Chaim Siegel, Elazar Advisors: I've been speaking to companies for 20 years. Working at hedge funds with large positions it's a must. It's the central part of my process that helps me have conviction in an idea. Conviction helps me and my subscribers lean into an idea or not.
You can only go so far in understanding a company by following the public earnings calls and releases or sell-side coverage. The real way to understand a company is build an earnings model and understand how it works. There is no way to understand how it works without going line-by-line, quarter-by-quarter with the company who lives and breathes their own numbers.
So when my numbers are way off the Street numbers, I want to know why or why not. What are the drivers? What happened last year? Why did this line item pick up or slow last quarter when it shouldn't have? Does that driver seem like it should continue?
Then you start to see a picture form. I would argue that there is no way to understand a company and a story without being first armed with a proper EPS model to see how fast revenues can grow and how much leverage is in the model. Without that, how can you have any conviction that the EPS will blow out or won't miss?
SA: Your focus is primarily on earnings. Why have you chosen to hone in on that aspect of the stocks you cover, and why do you believe your approach is effective?
EA: The stock market exists because companies needed money and in exchange give away a share of their earnings to investors, so-to-speak. Earnings are what drives the valuations of stocks and the stock market.
How can you have a basis of what a stock is worth today unless you know what they earned and how much higher or lower that can be in the next year or so?
And, if you ever noticed, earnings report dates are some of the most volatile days for securities that exist on earth. Why? Because that's what matters. When investors finally get the actual earnings in hand, they have to reprice that security. That's a clear proof that earnings matter.
In fact, I would say my core competency is before, on, and after earnings. The strength of a company is its earnings. I like to predict how the stock will react for earnings. I race to provide my subscribers a detailed model and assessment as it's reported, and often have a big change up or down immediately when a company reports. I think that's the core of my service.
The 12 months is the reason to own a stock. But you have to be lightning fast to react when there's earnings news.
SA: You've talked about looking for names with 45% upside in a 12-month period. How do you identify those opportunities? Why is that your criteria? In addition, you've had some really incredible calls – as much as 100% upside in 12 months! A year can be a long time for some investors. How do you determine when to "ride the wave" vs. "quitting while you're ahead?"
EA: Really, we can all make a good excuse to own anything. They are all good companies. So we made a borderline for ourselves. We need 45% 12-month upside and that our quarters are not below the Street. This keeps us out of trouble to some degree. Also, with these criteria, even if we are wrong, the stock can work anyway.
We look at our EPS numbers over the next year and simply multiply it by the last 2 or 3 year PE average. If it traded at that PE, we'd guess it can continue to trade at that PE midpoint. Not high. Not low.
When do we get out? When our numbers drop meaningfully to take away that upside, or we approach our target, or something changes in the story that I'm no longer comfortable with.
But I speak to the company almost once a quarter and they report once a quarter. As long as my upside is intact, I want to ride the wave because these stories don't come along every day.
We follow about 70 companies. I like having a ton of "Neutrals." That makes me even more excited when something turns up that makes me go "wow." That's the process.
SA: You're bullish on NVIDIA (NVDA), and you've written that the Street estimates on it are too low. And that investors who are saying the stock is in a bubble, or manufacturing hype, are wrong. What makes you so high-conviction on this call, and where do you see NVIDIA going from here?
EA: The stock move could give you a nosebleed, I admit. But so can the earnings progression. The EPS numbers keep jumping. If the earnings reports and guides keep moving up, the stock needs to keep moving up. As we spoke about above, earnings are the everything, to me. As long as the earnings are continuing, the stock needs to trade at a PE. That PE X EPS keeps moving up, and so should the stock.
SA: You believe there's upside in Facebook. It was a Buy for you as of March 12 when you wrote about it for Nail Tech Earnings subscribers. Do you maintain that Buy rating after the Cambridge Analytica debacle and subsequent crash of FB stock?
EA: Ugh, you have to ask me tough questions, too? Governments around the world, you are correct, are gunning for Facebook and Google (NASDAQ:GOOG) (NASDAQ:GOOGL). These companies are too good. I just spoke with Facebook. My numbers came down because the company is kitchen-sinking it. They are trying to stuff every expense known to man into their business model to show the gov they are trying to ward off bad actors. But as much as they try to stuff in more expenses, their earnings are still nuts. I have well over 100%12-month upside as I sit here today. That's with operating expenses up 40-60% year-over-year or something crazy like that. This story is nuts.
As for how to get in? That's the tricky part. We told our subscribers that this Facebook story is turning into a political battle, which doesn't go away until Mid-term elections conclude in November. So you're going to have terrible news flow until then. That's a lot of months to sit with bad news in your face. We think positions can be built closer to earnings or after Mr. Zuckerberg speaks to Congress. I think a position can be built benefiting from the bad news, but it needs to be done gradually through the year.
SA: You see an opportunity in AMD that you believe much of the market is missing, and you seemed a little befuddled about investors' lack of enthusiasm about it in your latest piece. What's going on there?
EA: I understand the Street and you always have to respect price action. Here too earnings are the key. The bulls fell in love with the hopes, dreams and high vernacular of the CEO, but I always focused on the CFO's guide. I never thought they were conservative, but was mindful that many investors thought it was conservative.
Now the story has changed. Many investors have given up to some degree because they expecting EPYC too soon. I did not. EPYC never materialized to drive earnings. Not yet. Now though, oh that guide. People are so tired. They've been disappointed, not by the guides, but by their hope for upside. And after a year of disappointment, traders are worn out. But I respect that guide, as I did every guide. The last guides weren't conservative, and I don't think this one's aggressive. And the year should only get better as we move through it.
SA: What's your outlook for the tech sector as a whole for the remainder of 2018 and into 2019?
EA: There's mobile, and there's everything else. We did call out iPhone weakness in early December, I think ahead of the curve. Now the channel is (how do i say this nicely) jammed with inventory. That's going to drag results for a lot of players in the mobile food chain until maybe Q3.
Then everything-else-tech (non-mobile) had low channel inventories in 2017. As the economy improved in '17, companies needed to order more than their sell throughs because of those under-inventoried positions. That helped growth rates last year. This year, though, growth rates should be more normal.
That's why I'm not sold on everything. We sold out of some recent winners because, in the first half anyway, when you have a big profit on the books, I think you have to take it.
But as we approach the second half, I think it should open up some more. You'll have the mobile food chain build again along with the general economic strength.
SA: What's one big opportunity you're currently excited about, and what's the story behind it?
EA: We were on the Micron (MU) train twice. It was one of our first Buys when we launched Nail Tech Earnings in August when it was around $30. We rode it deep into the $40s in December.
Frankly, I got a little worried about the spot rates dropping in DRAM and NAND and stepped off the train.
But when backing into their recent pre-announcement and speaking to the company, we came to the conclusion there might be a disconnect between spot and contract prices and hopped back in early January in the low $40s and the stock's been a rocket ship since.
Micron reported Thursday night. Our EPS numbers go much higher, making our target price ridiculous, so I'm a big ol' bull. This is one we have a ridiculous amount of upside, but it's not for the faint of heart.
Disclaimer: Elazar and its employees do not take individual stock positions to avoid front running and other potential customer related issues.
All investments have many risks and can lose principal in the short and long term. This article is for information purposes only. By reading this you agree, understand and accept that you take upon yourself all responsibility for all of your investment decisions and to do your own work and hold Elazar Advisors, LLC, and their related parties harmless. Model portfolio trades and positions are hypothetical to be used for directional analysis and ratings purposes.
***
Thanks to Chaim of Elazar Advisors for sharing his earnings acumen on the Roundtable. You can read his coverage of big-name tech stocks on his author page. For his exclusive earnings research and regular updates on the stocks he covers, check out Nail Tech Earnings. A two-week free trial is available, so you can try it for yourself with no obligation.
Be sure to click the follow button for more exclusive interviews and the latest news on the Marketplace. We're moving and shaking, and you won't want to miss a beat!
Disclosure: I/we have no positions in any stocks mentioned, and no plans to initiate any positions within the next 72 hours.
I wrote this article myself, and it expresses my own opinions. I am not receiving compensation for it (other than from Seeking Alpha). I have no business relationship with any company whose stock is mentioned in this article.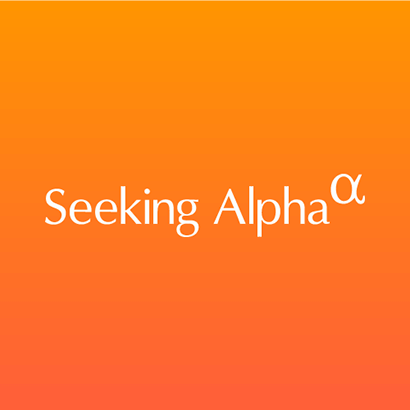 ~Source reference~